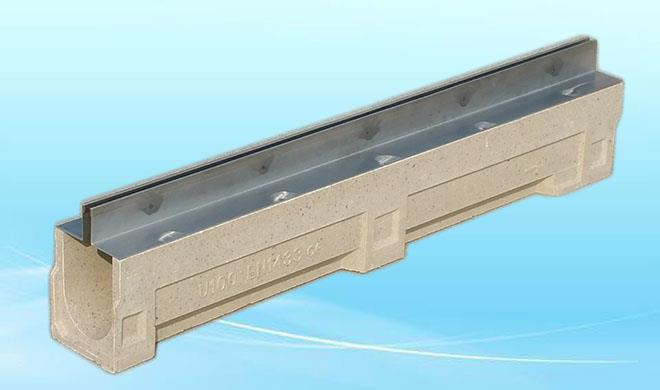 U-shaped linear resin drain
Our company's resin concrete drainage trough is jointly invested by China and South Korea, introduces advanced technology from South Korea, and has a production base in Nanjing. It is a pioneer in the domestic production of resin concrete products. The cast iron cover U-shaped linear resin drainage ditch is mainly used in areas with high design requirements, showing a simple and continuous narrow-slit drainage effect, which can be concealed and creative on the stone paving surface. The design of the linear drainage ditch gives a very intuitive linear look and feel, and the linear continuous water interception and drainage efficiency is extremely high. U-shaped linear drainage channel has good drainage capacity, project
Product Details
Our resin drainage ditch is jointly invested by China and South Korea, introduces advanced technology from Korea, and has a production base in Nanjing. It is a pioneer in the domestic production of resin concrete products.
The cast iron cover U-shaped linear resin drainage ditch is mainly used in areas with high design requirements, showing a simple and continuous narrow-slit drainage effect, which can be concealed and creative on the stone paving surface. The design of the linear drainage ditch gives a very intuitive linear look and feel, and the linear continuous water interception and drainage efficiency is extremely high.
The U-shaped linear drainage ditch has good drainage capacity, and only a beautiful line appears on the ground and the corner after the project is installed. It has the advantages of anti-theft, anti-clogging, reducing flood peaks, fashionable and beautiful.